Abstract Elegance Wedding Invitation Suite - Deposit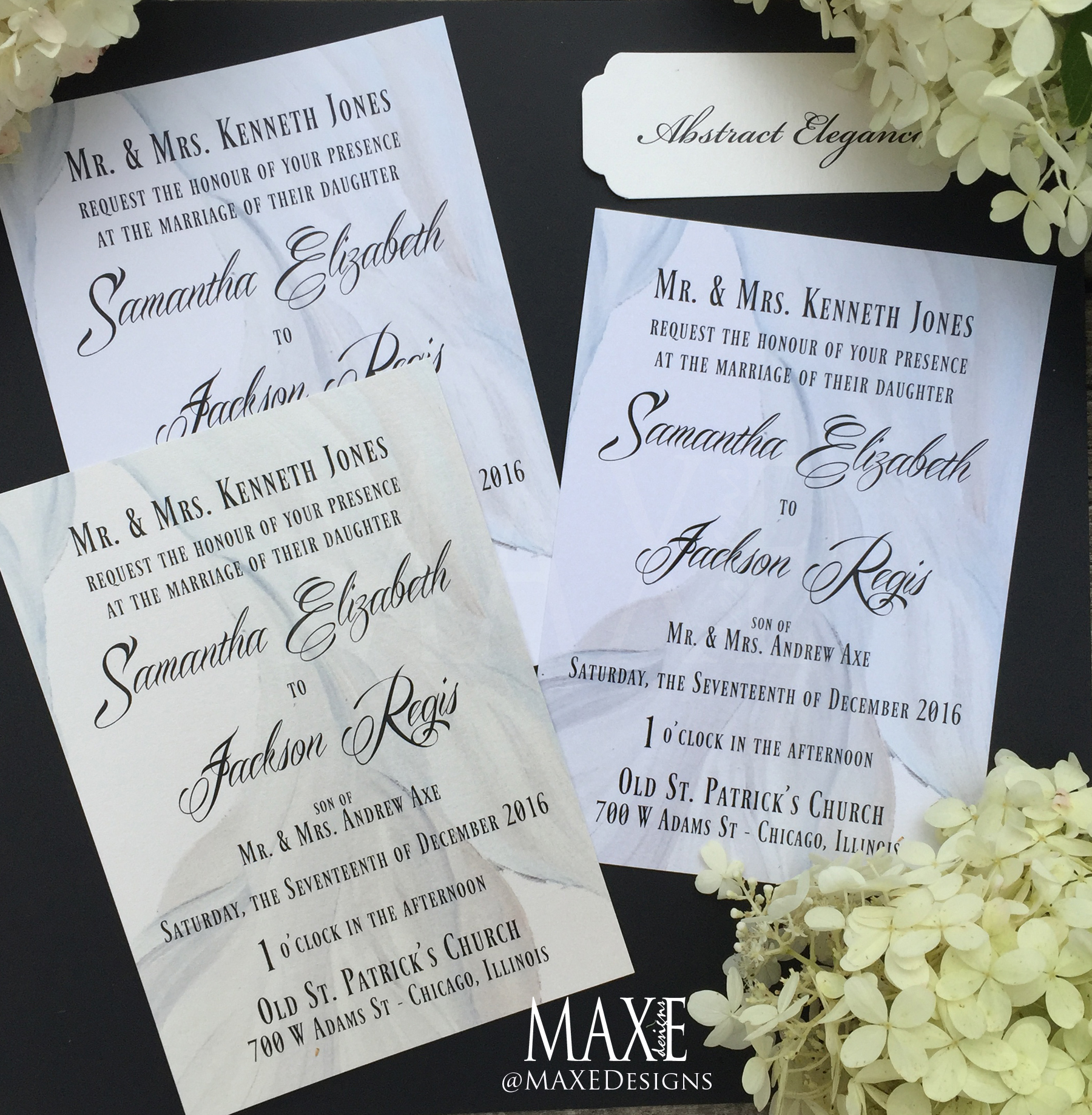 Abstract Elegance Wedding Invitation Suite - Deposit
Here's where MAXE will help you relax with your stationery designs! Our MAXE Invitation Designs become your story and will make a lasting impression! We take the guess work out of finding a wedding design you like - we'll take the MAXE Art you've chosen & we will create a variety of designs for you to choose from that in the end will reflect only you, your style and your wedding. Yes, these are truly custom designs! Here it's truly all about you!
Each MAXE Invitations Collection by Maxe Designs incorporates original fine art designs that are ready for YOU, your style, changes, and we'll even create new designs from the original design you have selected. Then we'll completely customize your design by adding your personalized wording, a font style or a few of your liking, your colors, and your style to the design you've chosen. It's truly all about you!
Once you purchase this design deposit we'll get started on your very own custom MAXE Invitations Suite Set Designs. Yay! Additional details to start designing along with design count quote estimate will be provided once designs deposit has been received. Additional information that applies to this purchase and is also available for review at: www.maxeinvitations.com/lets-design/
Above 25 Invitation Suite Sets you will only end up paying for the final count you end up needing. We'll adjust and finalize your balance due prior to your final hard copy drafts are printed and final before printing of your wedding stationery designs.
Please advise with any questions by contacting Molly at 616-633-2060 or email at www.maxeinvitations.com/get-in-touch/
*Design deposit is non-refundable. For additional information regarding our MAXE Invitations, our process, design specifics and more please review our polices that also apply to this purchase at www.maxeinvitations.com/terms